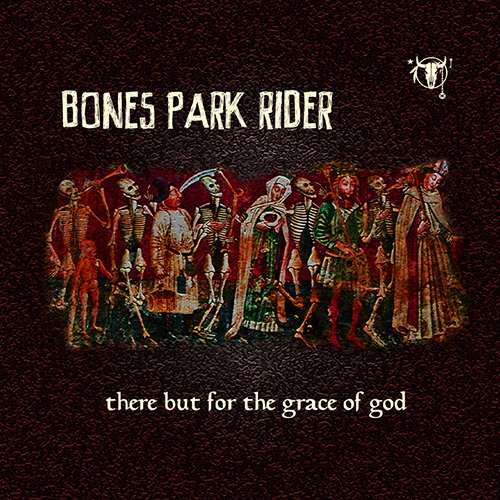 There But For The Grace Of God (CD)
Price includes delivery within the UK*
---
Reviews and comments about this album:
"A supreme power-punk force... 9/10" Vive Le Rock.
"A huge dose of hooks and melody" Punk Online.
"A great album and some of the best lyrics in punk today" Arturo Bassick, The Lurkers / 999.
"These melodies instantly lodge in the mind while the vocals pack a considerable punch...10 excellent and varied tracks" The Punkmonger
"I get to hear a lot of new records emanating from what could loosely be termed "the punk rock scene". Without question though, THERE BUT FOR THE GRACE OF GOD is one of the most accomplished and enjoyable albums that I've been lucky enough to encounter in recent years." Alvin Gibbs, UK Subs.
---
Album Trailer
This is the "first edition" Bones Park Rider CD "There But For The Grace Of God": the complete 10-song album (the CD includes 8-page full-colour insert booklet with lyrics). A free download code for the digital/MP3 version is also included with the CD.
The MP3/download version (without the CD) is listed as a separate product in this store . The digital album is also available on many music platforms. Click here for links to the album via iTunes, Amazon, Spotify, Tidal, Napster, Apple Music etc.
---
Bound beneath the danse macabre writhe ten tales of twisted fortune, each utterly different to the last. Play loud.
---
TRACK LIST:
Guilty Pleasures
Superhuman
Died Pretty
Nothing Left To Talk About
When Good Men Do Nothing
Table For One
Laika
Favourite Funeral Suit
Missing
Won't Go To Heaven
---
*Postage to UK addresses is included in the price. Orders are usually fulfilled within 2 working days. For non-UK addresses, the additional shipping cost is calculated at the checkout.