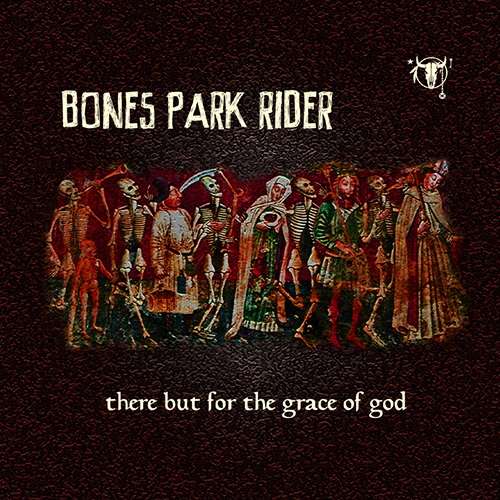 There But For The Grace Of God (MP3)
Digital album, released October 2017.
Nothing left to talk about
Reviews and comments about this album:
"A supreme power-punk force... 9/10" Vive Le Rock.
"A huge dose of hooks and melody" Punk Online.
"A great album and some of the best lyrics in punk today" Arturo Bassick, The Lurkers / 999.
"These melodies instantly lodge in the mind while the vocals pack a considerable punch. 10 excellent and varied tracks" The Punkmonger
"I get to hear a lot of new records emanating from what could loosely be termed "the punk rock scene". Without question though, THERE BUT FOR THE GRACE OF GOD is one of the most accomplished and enjoyable albums that I've been lucky enough to encounter in recent years." Alvin Gibbs, UK Subs.
---
This is the brand new Bones Park Rider album "There But For The Grace Of God" (MP3/download version).
The CD version is listed as a separate product in this store. The album is also available as a download from Bandcamp, iTunes and Amazon.
---
Bound beneath the danse macabre writhe ten tales of twisted fortune, each utterly different to the last, and (we hope) delivered with the certain flair that those who have seen us live have become accustomed to. Alt/punk/rocknroll records probably aren't supposed to be like this, but hell we're BONES PARK RIDER. Play loud.